Student Speaker Profiles
On Saturday, May 15, Indiana Tech will celebrate commencement with three ceremonies at the Allen County War Memorial Coliseum in Fort Wayne, Indiana.
For each ceremony, an Indiana Tech senior has been chosen to speak. To be considered for this honor, students needed to be strong academically, and they needed to possess solid leadership qualities or be heavily engaged in the campus community.
Christina Wynn
Major: Communication
Hometown: Trenton, Michigan.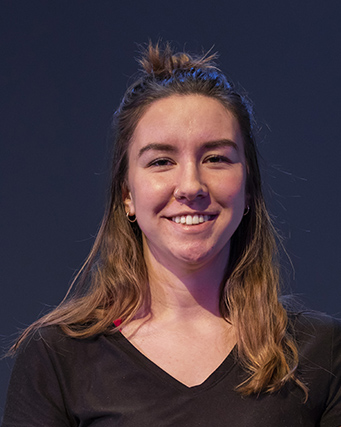 Christina has been active during her time at Indiana Tech; she was a resident assistant, a goalkeeper on the women's soccer team, a peer writing tutor in the university's Writing Center and a member of the Vice President for Student Affairs Advisory Council. Christina also wrote for the local digital magazine, Input Fort Wayne, over the past year.
"Speaking at graduation this year is an honor because I have been chosen to represent my college. I am able to give a voice to the student body and faculty through my speech, which is something I am proud of, especially as a communication student."
Christina will speak during the ceremony for the College of Arts and Sciences, which begins at 9:30 a.m.
Laney Steckler
Hometown: Fort Wayne, Indiana
Major: Accounting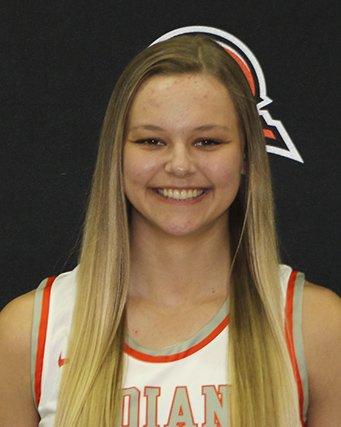 Academically, Laney is a senior, although she is only in her third year of college. She will continue her studies at Indiana Tech in the fall to pursue a Master of Business Administration in accounting and play for the women's basketball team, something she has done well since 2018.
And, undoubtedly, she will continue to shine in the classroom. Laney is the university's Outstanding Accounting Graduate for 2021, and she was a College of Business Top Leaders Award winner in 2018. Since 2018, she has been on the College of Business Dean's List and a member of the Society of Future Accountants. Since 2019, she has been a member of the Alpha Chi National College Honor Society and was selected for the Wolverine-Hoosier Athletic Conference All-Academic Team.
"It is an honor to be chosen to speak at the commencement ceremony. I have truly enjoyed my experience at Indiana Tech, and I have acquired knowledge and skills that will not only help me in the professional environment, but also in my personal life. I am excited and grateful for the opportunity to represent my class and share my perspective."
Laney will speak during the ceremony for the College of Business, which begins at 12:30 p.m.
Arianna Cooper
Hometown: Freeport, Bahamas
Major: Industrial and manufacturing engineering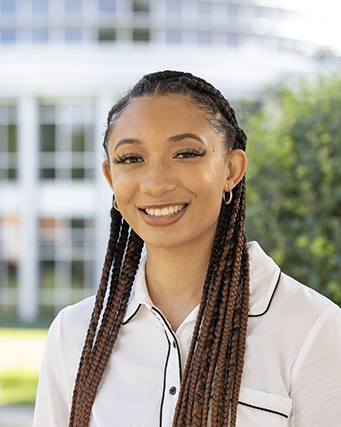 An outstanding student leader throughout her time at Indiana Tech, Arianna has served as a resident assistant, the vice president for the Student Affairs Advisory Council and a staff member in the university's Office of Diversity & Inclusion. In addition, Arianna led an effort for Bahamian Hurricane relief as president of the university's Black Excellence Association, and she was a member of the National Society of Black Engineers.
Moving forward, Arianna will begin her pursuit of a Ph.D. in Engineering and Computer Education at Florida International University.
"I am ecstatic to address my classmates at commencement. Graduation is our day to celebrate all the hard work we have put in over the last few years and the impact each of us will have on this great big world. I personally can't wait to continue my journey as an engineer and to shake up this male-dominated field. In the words of Michelle Obama, 'When you've worked hard, and done well, and walked through that doorway of opportunity; you do not shut it behind you. You reach back and give other folks the same chances that helped you succeed.' Warriors for life!
Arianna will speak during the ceremony for the College of Engineering and School of Computer Sciences, which begins at 3:30 p.m.