Commencement 2022
Graduate Ceremony
Friday, May 13, 2022
7 – 8:30 p.m. (EST)
Schaefer Center Gymnasium
1600 E Washington Blvd., Fort Wayne, IN 46803
Undergraduate Ceremony
Saturday, May 14, 2022
12:30 – 2:45 p.m. (EST)
Allen County War Memorial Coliseum
4000 Parnell Ave., Fort Wayne, IN 46805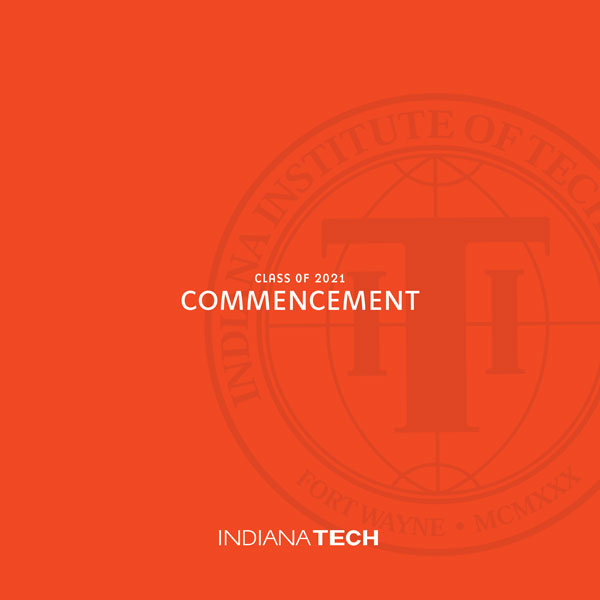 2021 Commencement Program
The program lists each of the commencement ceremony graduates, our outstanding graduates, Keynote Speaker and Honorary Degree and Medal Recipients for the Indiana Tech class of 2021.
View the commencement program on Issuu
2021 Commencement Speaker: Professor Sherrill Hamman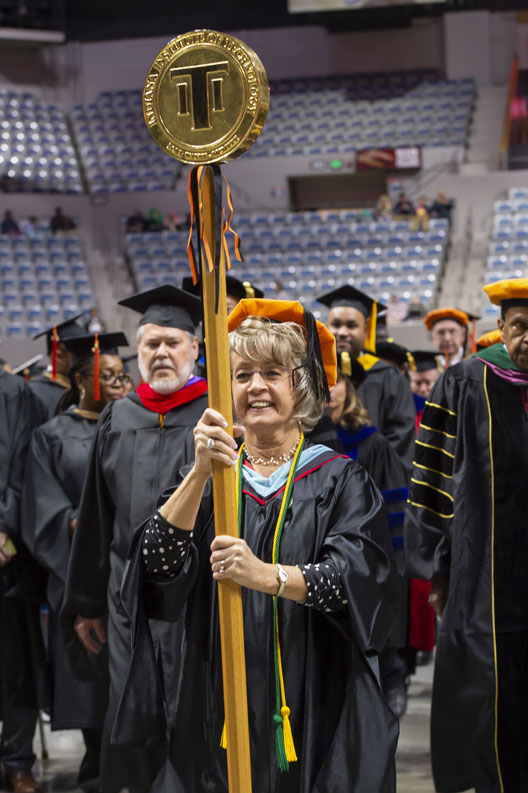 Longtime Indiana Tech associate professor and board of trustees member Sherrill Hamman will be Indiana Tech's commencement speaker during the university's commencement ceremonies on Saturday, May 15, 2021.
Professor Hamman is Indiana Tech's longest-serving faculty member, having joined the university in 1976. She began her career at Tech as an assistant librarian in McMillen Library, and in 1977 became an instructor of accounting, ultimately rising to the rank of associate professor of business in 2000. Hamman also currently serves as the faculty representative on Indiana Tech's board of trustees. After 45 years of distinguished service to students and the university, she plans to retire at the end of the 2020-21 academic year.
"Sherrill Hamman has long been the finest example of the tremendous impact that professors have on the lives of their students and their community," Indiana Tech president Karl Einolf said. "She has been a mentor to thousands of students in her time at Indiana Tech, and a leader, trusted colleague and valued friend to countless faculty and staff members over the years. I can think of no one better to provide an inspiring message of leadership and dedication to others to our graduates at commencement this May."
Learn more about Sherrill Hamman
Learn the New Alma Mater
New Alma Mater
President Einolf and Darius Darling